by AP
posted Jul 16 2013 10:43AM
VIRGINIA BEACH, Va. (AP) - A man aboard a fishing charter off the coast of Virginia Beach freed a rare right whale that was caught in fishing line.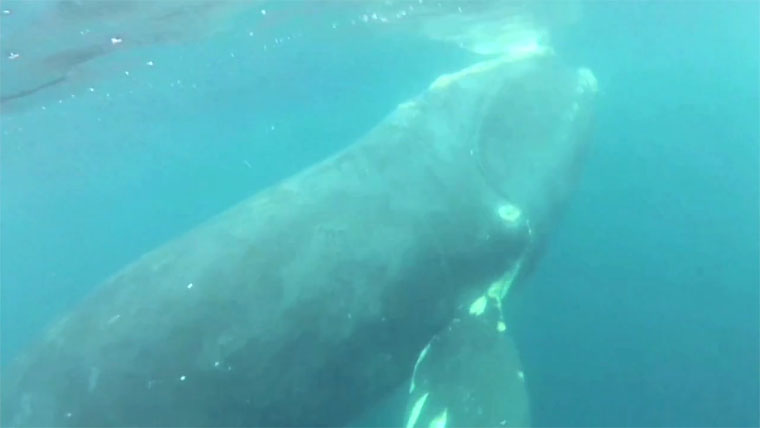 A video taken by Adrian Colaprete and posted online shows him jumping into the ocean and using a knife to cut the whale free, then whooping as it swims away. Colaprete was aboard a fishing charter about 50 miles off the Virginia Beach coast late last week when his boat came upon the whale.
The Virginia Aquarium & Marine Science Center tells
The Virginian-Pilot
the whale was, in fact, a rare right whale. Right whales are endangered, and 350 North American right whales exist in the wild, according to the Defenders of Wildlife.